Few trucks or SUVs are as well-known around the globe as the Toyota Land Cruiser. For decades, this vehicle's rugged and durable nature has allowed it to be used in the world's most extreme environments. Early Land Cruisers were designed mainly for utilitarian use, but models since the 1980s have become much more suited for the general consumer.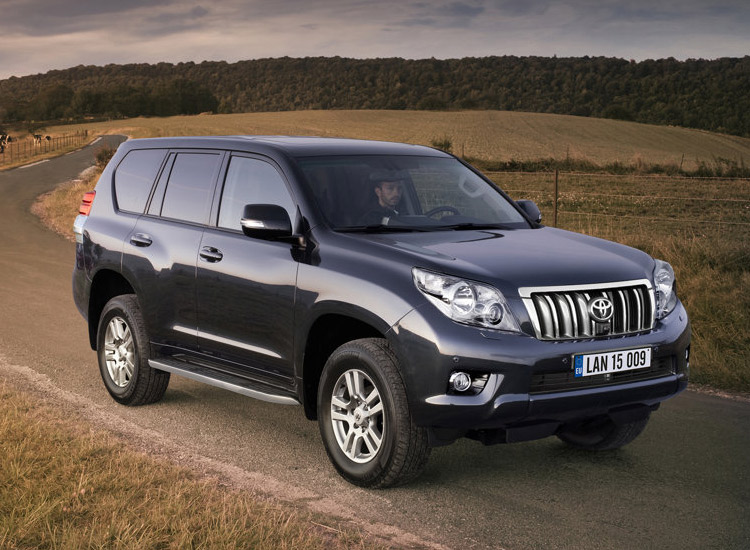 The history of the Toyota Land Cruiser dates back to the early 1950s. At that time, Toyota was interested in building a four-wheel-drive vehicle similar to the U.S. military's Jeep, for use by Japan's police services. The result was the four-cylinder BJ20 and the six-cylinder FJ20. Soon after, Toyota gave this original "20 Series" vehicle the Land Cruiser name.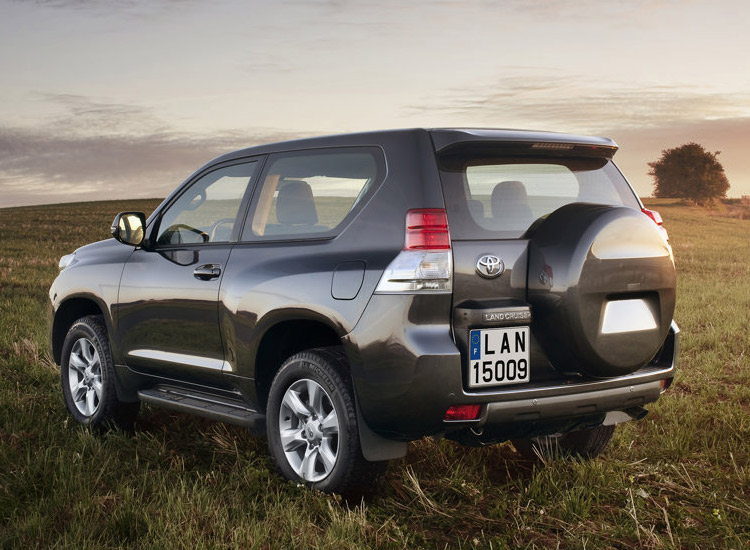 Though Toyota introduced the FJ20 to the U.S. market in 1958, it is that vehicle's replacement -- the FJ40 Land Cruiser that debuted a few years later -- that most people recognize as being the classic Land Cruiser. This FJ40 and its four-door SUV variant, the 55 Series, were well known for their rugged and durable nature and recently served as inspiration for Toyota's introduction of the retro-themed FJ Cruiser SUV.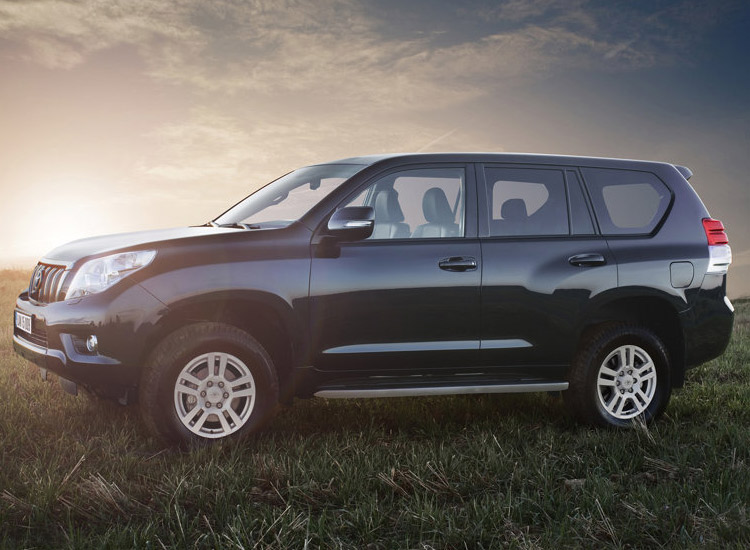 Modern Toyota Land Cruisers still maintain their forebears' focus on off-road ability but are now much more upscale, comfortable and accommodating. This is particularly true of the current, fifth-generation Land Cruiser, which is packed to the gills with luxurious features yet retains the off-road prowess buyers have come to expect.
Current Toyota Land Cruiser
As ever, the Toyota Land Cruiser is a large SUV on a traditional body-on-frame design, though it's admirably difficult to discern this from the cabin's coddling confines. Motivation comes exclusively from a 5.7-liter V8 that churns out 381 horsepower and 401 pound-feet of torque, rectifying the relative power shortage that plagued the new Cruiser's predecessor and more than offsetting the SUV's hefty weight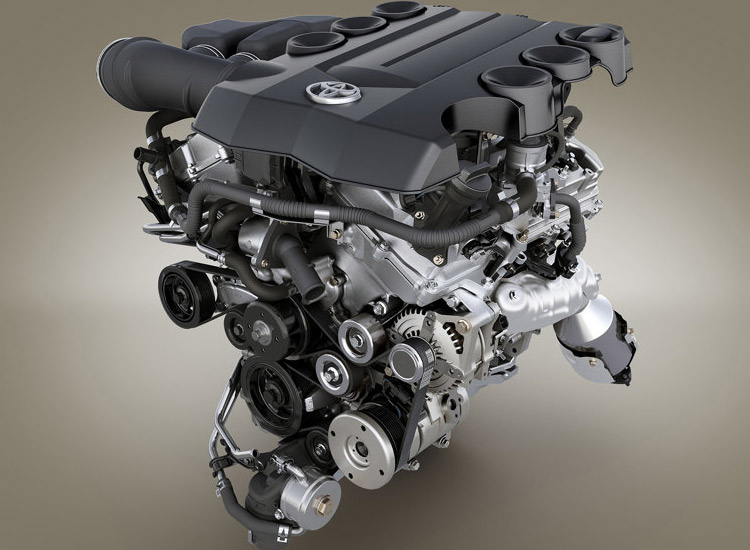 A six-speed automatic channels this output to all four wheels via the Land Cruiser's full-time 4WD system with selectable low-range gearing. "Crawl Control" further enhances the drivetrain's capability by maintaining a fixed ultra-slow velocity for hard-core trail-busting. A Kinetic Dynamic Suspension System (KDSS) is available, enabling the front and rear antiroll bars to stiffen or relax automatically as conditions change; the theoretical payoff is both flatter cornering and superior wheel articulation for off-road applications. The only sour note here is that ground clearance and approach, departure and break-over angles have been reduced slightly from the last Land Cruiser.
We're guessing most Land Cruiser buyers won't mind, since this SUV still offers superior off-road capability while raising the level of luxury to new heights. The Cruiser's decadent interior comes standard with leather upholstery, a four-zone climate control system, a 14-speaker audio system, three rows of seating for up to eight people and parking sensors all around. Only one trim level is available, so if you want more than that, you'll have to resort to the options list. Notable add-ons include a rear-seat DVD entertainment system, a navigation system and wood trim.
In our reviews, we've expressed admiration for the greatly improved on-road performance and composure of the current Toyota Land Cruiser, as well as its slightly improved fuel economy and sumptuous accommodations. (The third-row seat is still only for kids, though.) However, we're not convinced that Toyota did the right thing by lowering the default ground clearance without offering a height-adjustable suspension. A vehicle that has staked its reputation on superior off-road performance deserves class-leading ground clearance -- even if you have to press a button to achieve it. We also have our reservations about the Land Cruiser's lofty price, especially with desirable options.
Used Toyota Land Cruiser Models
The current Toyota Land Cruiser represents the fifth generation, which was introduced for 2008. Compared to its predecessors, the wheelbase dimensions didn't change, but the big Toyota added 2.4 inches of length and an extra inch of width and height. More power, more luxury features and more space were all welcome for the new model. No major changes have been made since its introduction.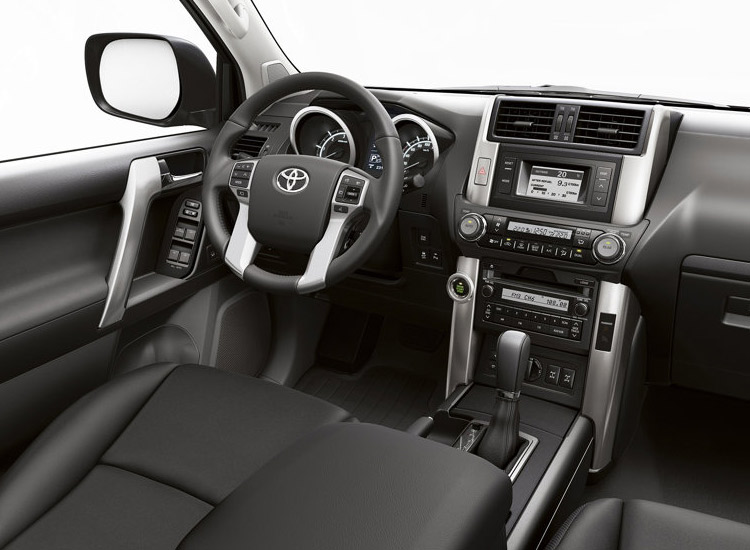 The fourth-generation Land Cruiser was produced from 1998-2007. Though underpowered compared with the current model, the previous Cruiser is still a desirable used vehicle for a shopper interested in a luxurious and dependable midsize or full-size SUV. With a traditional ladder frame structure and seating for eight passengers, this Land Cruiser was an excellent choice for off-road enthusiasts with growing families. It came in just one well-equipped trim level, though upscale options such as rear-seat DVD entertainment and a navigation system were available.
The fourth-generation Cruiser relied on a 4.7-liter V8 that was capable of up to 275 hp and 332 lb-ft of torque (235 hp and 320 lb-ft for pre-2006 versions). A five-speed automatic transmission was standard, as was 4WD with low-range gearing for enhanced off-road performance. As an option, Toyota offered an adjustable suspension system. This system was capable of adjusting the shock valving for better ride comfort and handling, and altering the vehicle's ride height for increased ground clearance when driving on rough terrain.
We liked this version of the Land Cruiser -- a lot. It earned high marks in reviews and was a repeated Edmunds.com Editors' Most WantedSM award winner. Noted positive attributes included its go-anywhere capability, comfortable ride quality, smooth if not scintillating V8 and luxurious interior. Those shopping for a used Toyota Land Cruiser of this generation should feel relatively free to look at all of its years, as Toyota hasn't made any major changes. Generally, the newer the Land Cruiser is, the more features it will have. Stability control came out in 2000, for instance, and a navigation system came in 2001. As noted, one downside to models previous to 2006 is that their V8s produced 40 fewer hp.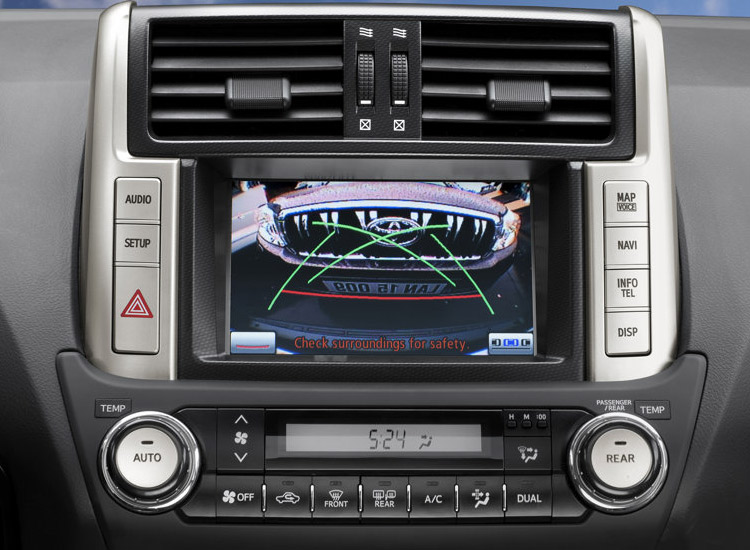 t
Used Land Cruisers from the '90s also provide an impressive mix of capabilities at more affordable prices. Most buyers shopping for a used four-door Land Cruiser are going to be interested in the third-generation model that was available for the 1990-'97 model years. Though this SUV wasn't as large, luxurious or powerful as the current model, it still represents a top pick for a shopper interested in a used SUV that's comfortable and off-road worthy. At its debut, the vehicle could seat five passengers in its two rows of seating. Under its hood was a 155-hp, 4.0-liter inline six-cylinder engine. It had 4WD but the driver had to manually lock the front hubs to activate it. The following year, Toyota replaced that setup with a full-time 4WD system. Other major upgrades for this model included a larger 212-hp engine in 1993 and enhanced safety equipment in 1995.
In Edmunds.com reviews of the third-generation Toyota Land Cruiser, praise was given for its impressive off-road ability, strong engine and durable nature. The main noted downsides were the SUV's uninspiring acceleration and its lofty price. Depreciation, of course, has mitigated this latter issue, although resale values remain impressively high.