| | |
| --- | --- |
| | 2009 Perodua Alza |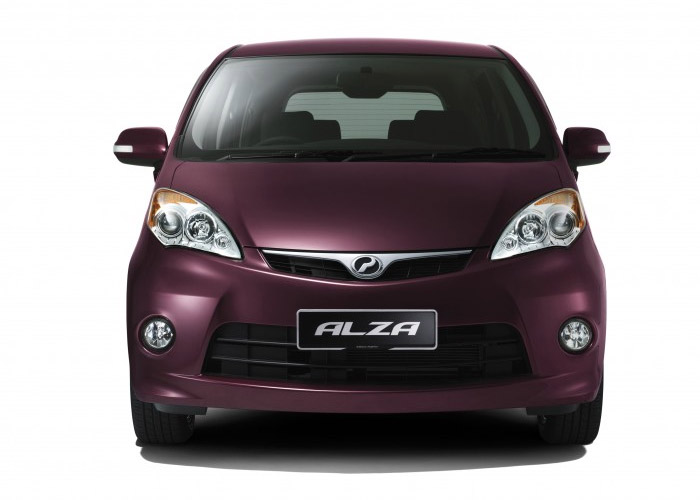 Perodua Alza has been launched on 23 November 2009 and here we would like to share the technical specification of Perodua MPV Alza 2009. Basically the Perodua Alza consists of 1.5 litre engine with DVVT previously fitted on the Toyota Passo Sette and now already been rebadged by Perodua to be Perodua Alza in Malaysia with some exterior and interior modification and facelift.
As for the name Alza, it actually means to rise in Spanish. Probably symbolises Perodua rising up the product segments once again C its cars are getting bigger and bigger.The Perodua Alzas headlamps also come with projector lenses for the main beam across the entire line-up. Im not saying you should be doing this but for those that want to retrofit HID bulbs to the Alza, the projector lenses will result in a relatively cleaner and nicer looking light beam.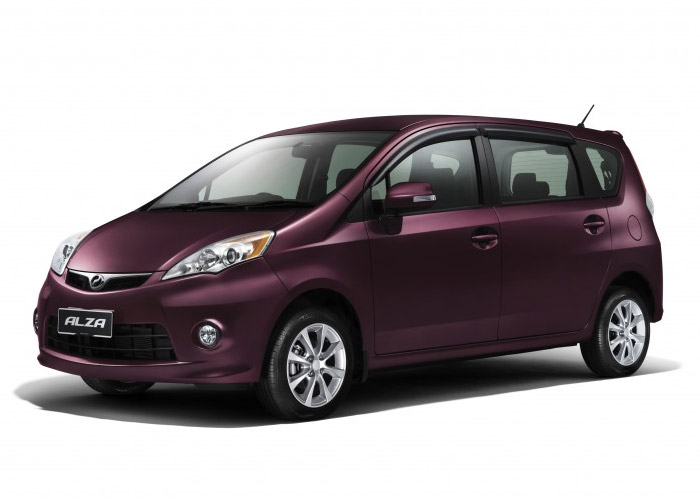 On the rear you get LED tail lamps and for the Premium version you also get a spoiler. There is a bee sting antenna located towards the rear of the roof but towards the left rear instead of being positioned smack in the middle. Perodua says this is so that the owner will be able to flip the antenna down when required easily as compared to if it was in the middle. There are a few colours to choose from but personally Im digging the Classy Purple, which is a new colour.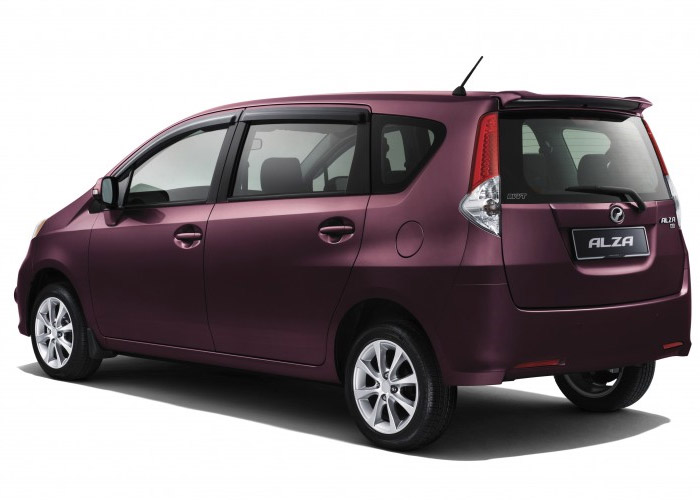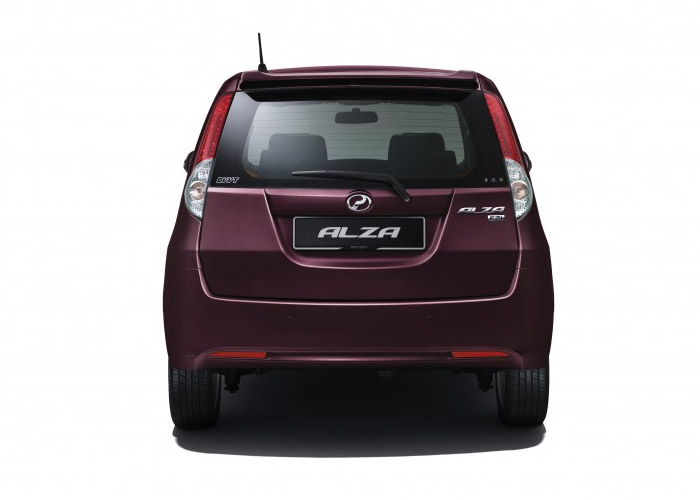 the Perodua Alza. The smaller MPV also comes with a smaller price tag, though Proton has worked to introduce the Exora Basic as well. Perodua says the Alza project first started off as the D46T about 3 years ago. The Japanese version was unveiled on Christmas day last year. Its cheaper than the Exora though technically it isnt the cheapest in the market. Changan-Berjaya sells their Chana Era CM8 van at prices starting from under RM40k.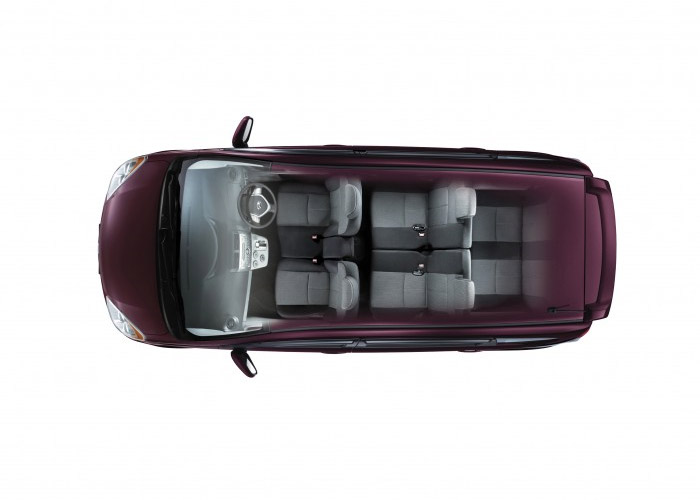 The Alza can be drived under a load of 4 to 5 people it was quite possible to drive in a relaxed manner, though pace was rather hampered. Driving it in a youthful manner with hurried progress called for the engine to be revved into the upper boundaries of the rev range most of the time. What made it worse is the fact that the engines did not seem to be run in properly, and most of us in the same car agreed.The engine has no problems taking the car around gently.The standard version of Alza is devoid of any safety features whatsoever other than your usual crumple zone and the chassis. ABS, EBD and dual SRS airbags are only available for the premium version.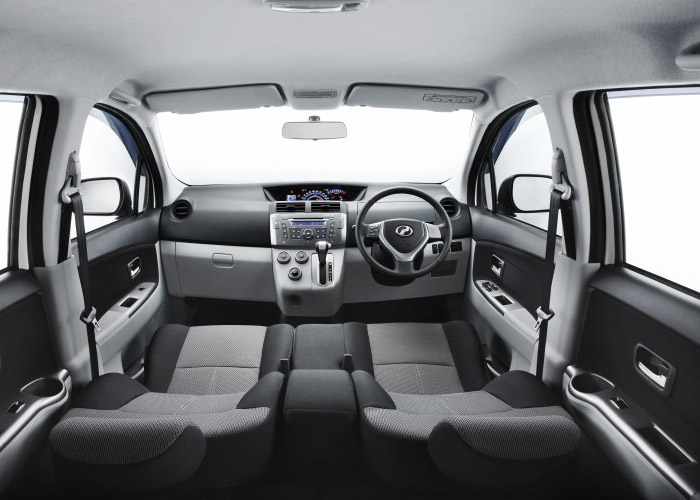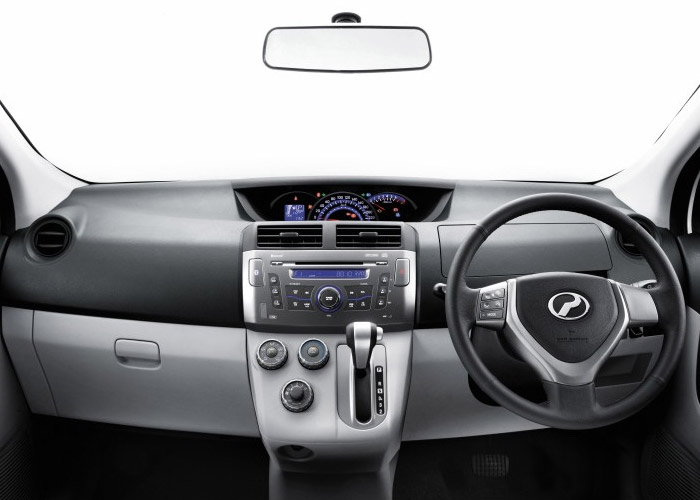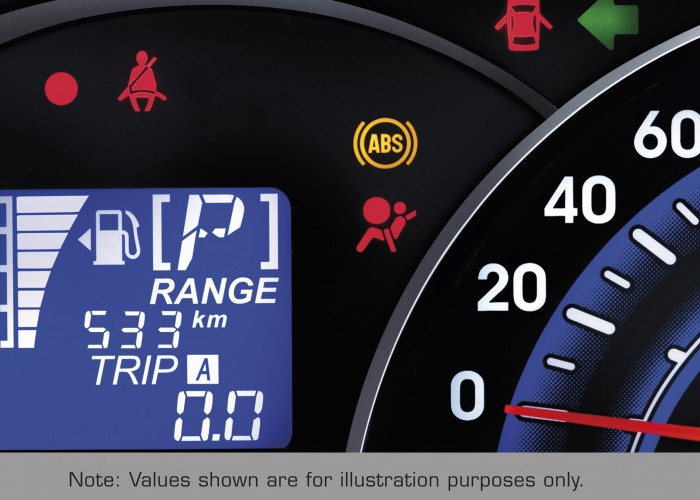 The Alzas multi-info display meter integrated in the center dashboard has the ability to show you your average fuel consumption in liters per 100km, and your remaining range based on the fuel remaining in your fuel tank in terms of km. The Perodua Alza drives decently (you honestly cant say the Alza handles like a boat or the usual stuff that gets said about the Myvi) and offers a lot of space inside, as long as you dont actually use it as an MPV. At the kind of prices Perodua is asking for, it could become an alternative to sedans from Proton or the Korean manufacturers, or for those who have the spare cash and want something newer than the Myvi, with a bigger bootspace. Just buy the Premium version to make sure you get all the necessary safety equipment.

Perodua Alza Various Version Prices List
Perodua Alza 1.5L Standard M/T
Solid C RM55,490
Metallic C RM55,990
S. Metallic C RM56,190
Perodua Alza 1.5L Standard A/T
Solid C RM58,490
Metallic C RM58,990
S. Metallic C RM59,190
Perodua Alza 1.5L Premium M/T
Solid C RM60,490
Metallic C RM60,990
S. Metallic C RM61,190
Perodua Alza 1.5L Premium A/T
Solid C RM63,490
Metallic C RM63,990
S. Metallic C RM64,190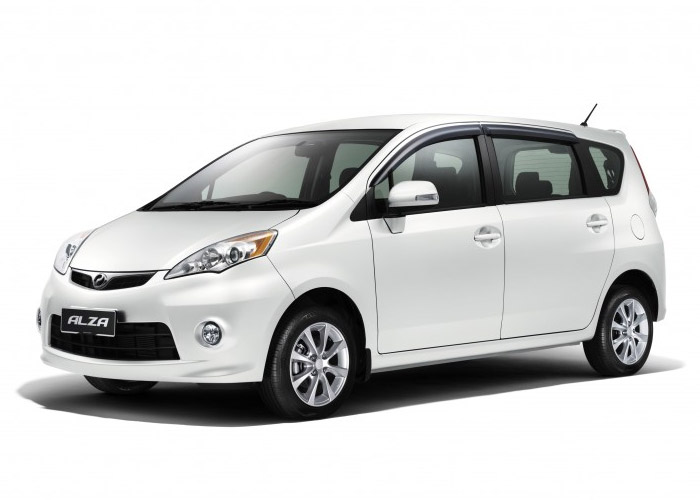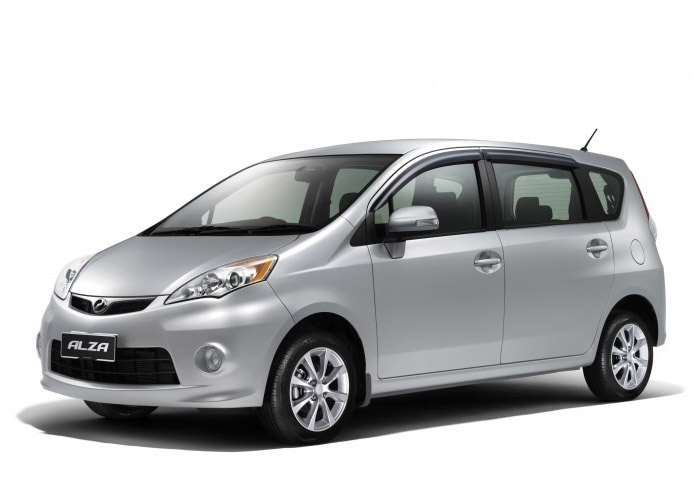 Comparison of various MPVs available in the Malaysian
| | | | | | | |
| --- | --- | --- | --- | --- | --- | --- |
| | Alza | Exora | Livina 1.6 | Avanza 1.5 | Rondo | Innova |
| Kerb Weight | 1,150kg | 1,422kg | 1,245kg | 1,120kg | 1,563kg | 1,575kg |
| Length | 4,205 | 4,592 | 4,420 | 4,150 | 4,545 | 4,580 |
| Width | 1,695 | 1,809 | 1,690 | 1,630 | 1,800 | 1,770 |
| Height | 1,620 | 1,691 | 1,590 | 1,695 | 1,650 | 1,755 |
| Wheelbase | 2,750 | 2,730 | 2,600 | 2,655 | 2,700 | 2,750 |
| Track (F) | 1,475 | 1,542 | 1,470 | 1,415 | 1,573 | 1,510 |
| Track (R) | 1,465 | 1,530 | 1,475 | 1,425 | 1,569 | 1,510 |
| Fuel Tank | 42L | 55L | 52L | 45L | 55L | 55L |
| Power (hp) | 104hp | 125hp | 104hp | 108hp | 142hp | 134hp |
| Torque (Nm) | 136Nm | 150Nm | 150Nm | 141Nm | 189Nm | 182Nm |
| kg/Nm | 8.45 | 9.48 | 8.3 | 7.94 | 8.27 | 8.65 |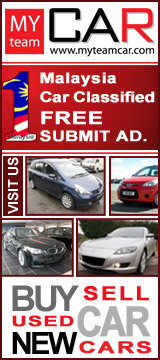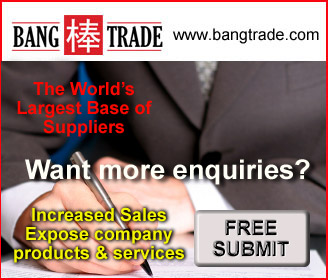 Click here
in
crease sales