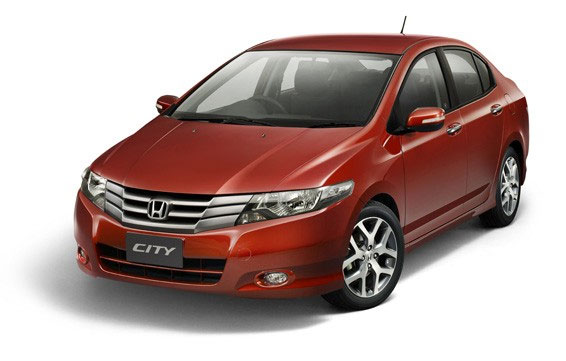 It's confirmed - the new Honda City has been released in China and India is indeed. This time a left hadn drive version as a preview to the car's official European unveiling at the Istanbul Motor Show This Octorber 2008.
The European market Honda City will be fitted with a 100 PS 1.4 liter i-VTEC engine mated to a 5-speed transmission, and apparently the new City - like its European Jazz and Civic hatch siblings - will feature a 6-speed i-SHIFT automated manual transmission with steering-mounted paddle shifts will serve those who do not want to bother with a manual clutch on a daily basis.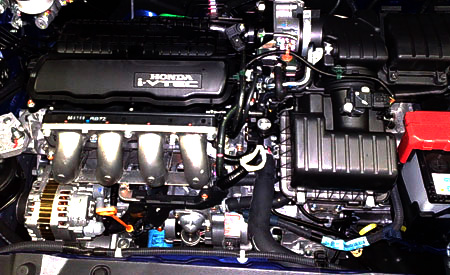 The 5-speed manual transmission has been improved over the previous version, now featuring a carbon synchromesh for smoother gear changes as well a new set of gear ratios optimised for the new engine.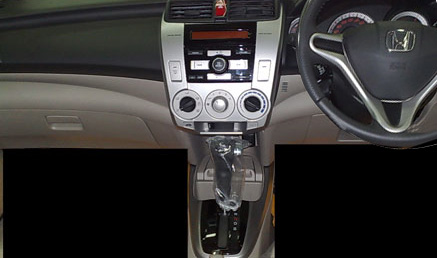 Other than the left hand drive interior, something new shown with this new set of photos is the fact that the car features an automatic climate control system with digital display instead of the three-knob manual air conditioning controls that were shown in the previous set of photos. The exterior also looks a little different, with some extra side strips somehow giving the car a more stout look. Frankly I prefer the Asian versions exterior.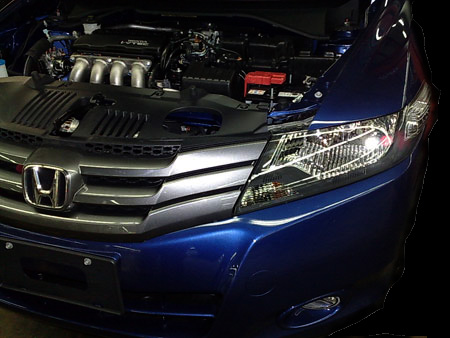 This months issue of Autocar India carries computer generated images of the fourth generation Honda City (code 2PS) thats due to be launched soon. We previously saw images of the City on test in India. Autocar India claim a November 2008 launch, which should mean the new City will find its way onto our local showrooms by early 2009.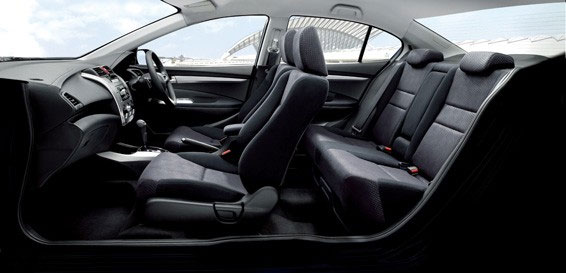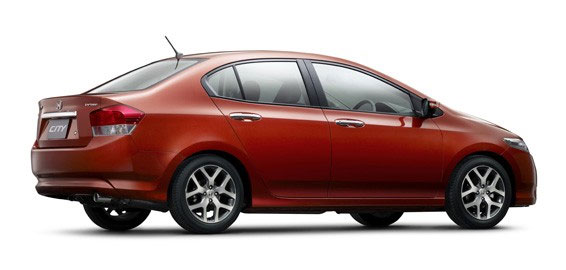 Honda R&D India was quoted to have issued a statement stating that the car is indeed a prototype belonging to Honda that is currently being tested to collect on road and climatic condition data, but declined to comment further on what it is or any possible launch dates.
The 2009 Honda City bears little resemblance to the second generation Honda Jazz, unlike the previous generation which looked like an awkward 3-box Jazz with a boot stuck on. This time the City looks more like a sedan version of the European market FK/FN chassis 5-door Honda Civic hatch, which coincidentally actually has much more in common with the Jazz than its FD chassis Civic sedan brother. Hint: chassis built to take i-DSI engines and a torsion beam rear suspension.
The current generation City we have here in our market has a wheelbase of 2450mm which was equal to the first generation Jazzs 2450mm wheelbase. The second generation Jazzs wheelbase has grown to 2500mm, but since Toyotas rival Belta/Vios sedans wheelbase has grown to 2550mm, expect the City to have a longer wheelbase than the second generation Jazz and set new best-in-class interior space records following the footsteps of its Civic sibling. Something closer to the FK/FN Civics 2635mm wheelbase could be possible.
In the engine bay you will find that the i-DSI engine has been discontinued for the latest generation of Hondas, instead a 1.3 or 1.5 liter i-VTEC SOHC engine is offered, with power outputs of 100 PS and 120 PS respectively.
[For More Latest Honda City Detail