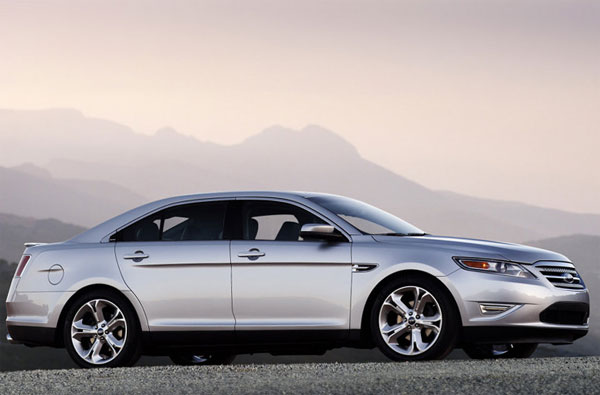 Ford Taurus SHO, one of America's favorite "sleeper" performance cars, returns to the Ford lineup, powered by a Super High Output (SHO) EcoBoost twin turbocharged engine. The Taurus SHO joins Ford's growing lineup of performance vehicles for the 2010 model year, building on the legacy of the original, which earned a spot on the Car and Driver 10 Best list four years running.
"The new Ford Taurus SHO delivers on the authentic sleeper sedan formula but adds all-new luxury-appointments, convenience features and technologies to an unsurpassed balance of power and fuel economy," said Mark Fields, Ford's president of The Americas. "This new sport derivative answers enthusiasts' calls for a premium Ford flagship sedan with even more attitude."
Introduced in 1989, Ford Taurus SHO was conceived as a discreet performance-oriented sports sedan, ideally suited to the automotive enthusiast needing the room and capability of a four-door full-size car. Produced through 1999, more than 100,000 were sold.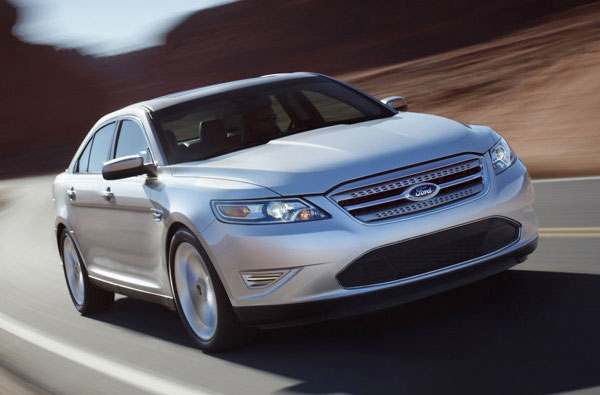 The original Ford Taurus SHO generated a loyal following of owners and enthusiasts, with an active club more than 1,000 members strong, an online forum with more than 10,000 registered users and a Web site (bringbackthesho.com) specifically devoted to convincing Ford to resurrect the SHO.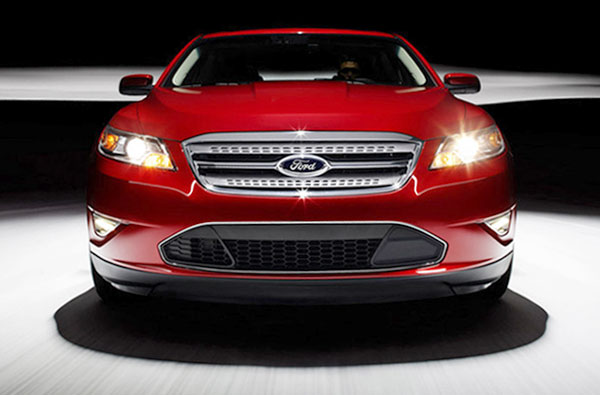 Now this is quite interesting, an American Ford that at first sight looks rather appealing! Other than the Mustang of course, but even then the real eyeball-drawer is the supercharged Shelby GT500 version and not the plain vanilla version that barely manages to squeeze 210hp out of a massive 4.0 liter of displacement.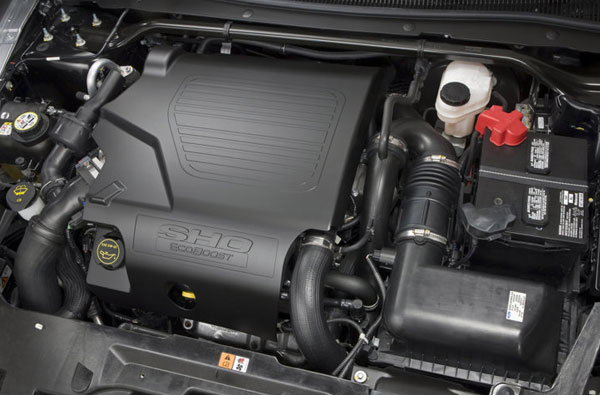 But anyway, back to this interesting Ford. Its a large car, the Ford Taurus SHO (pronounced show). Its size and wheelbase is in the range of the likes of the E60 5-Series. Its also got Fords new Kinetic Design front end styling. Under the hood is Fords EcoBoost engine, a twin turbocharged 3.5 liter V6 that churns out 365 horsepower at 5,500rpm and 475Nm of torque at 3,500rpm. This is where the SHO moniker gets its justification as it stands for Super High Output. This power gets sent through a torsen-equipped all-wheel drive system, through a Ford SelectShift automatics 6 gear ratios, which will also blip the engine on downshifts if needed.
Other than the two turbochargers, the EcoBoost engine also has direct fuel injection. Ford claims a relatively flat torque band between 1,500 to 5,500rpm, but peaking at 3,500rpm of course. The SHO car also gets new shocks, springs, stabilizer bars and strut bushings, all in the interests of improving handling and agility. An optional performance package on top of the basic Taurus SHO gives you performance brake pads, a sportier electric power steering system programming, a Sports mode for the traction control system to allow a little leeway before it kicks in, large 20 inch wheels with Goodyear Eagle F1 tyres and a 3.16:1 final drive ratio (the standard is 2.77:1).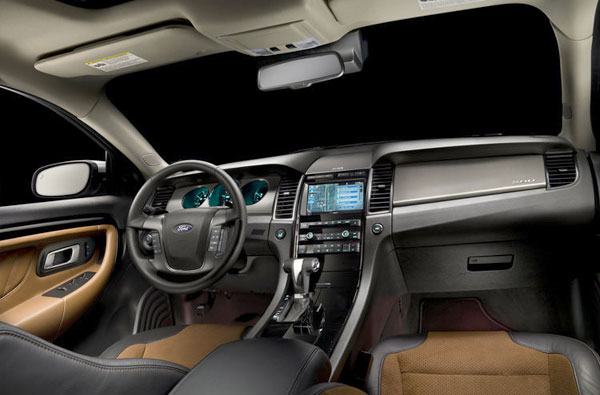 Even the interior is done well, its mostly grey and black but the various usage of piano black surfaces make it look quite classy. The only thing that looks rather out of place is the unwieldy boxy steering wheel design. With advanced technologies such as the new EcoBoost engine in Fords stable now, youd wonder why Ford keeps an ancient 2 valve per cylinder SOHC 4.0 liter V6 in service in the Mustang. I suppose its purely in the interests of cost-cutting and making the V6 Mustang a baseline model.